Have you ever thought creating a new SharePoint Server would be as easy as adding a new item to a list in SharePoint? Today, you can set that up in about 15 minutes with Nintex Workflow 2013.
Rackspace Actions in Nintex Live
Automating server creation in SharePoint starts with Nintex Live.
Creating a new SharePoint server is only one of the new workflow actions available since May 1st on Nintex Live. Check out the full list below and in the screenshot.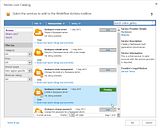 Rackspace Actions
Rackspace resize a server
Rackspace rebuild a server
Rackspace state management
Rackspace create server
Rackspace change password
Configuring the Action
When Nintex Workflow 2013 is installed in your farm, you can add a new Nintex Workflow from the Workflow settings menu on the List ribbon of any SharePoint List. Adding the Rackspace create server action shown above allows you to drag the action into your new workflow. Below is an example configuration I used today to create a new server. I used the Windows Server 2012 + SharePoint 2013 Foundation with SQL 2012 Standard image, but you can choose from any of the 41 Rackspace Cloud Images available today.
Note that you will need a Rackspace Cloud Server account, free with registration, to get the username and API Key needed to create a server. I chose to use the title of my new SharePoint list item as the name of my new Server instance.
View the Server in your Rackspace Cloud Control Panel
After I created the new workflow and started it on a list item titled Nintex SharePoint Server 1, I could see the new server building in my Rackspace Cloud Control Panel like below.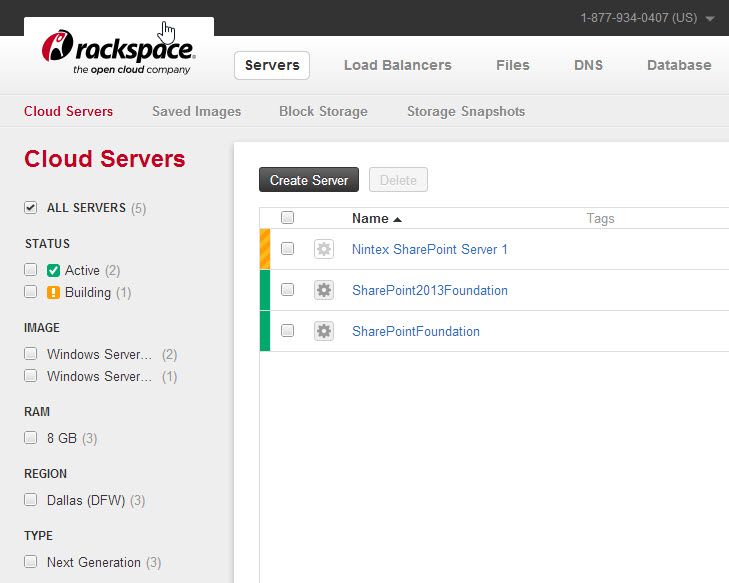 What great things will you do with the power of the Open Cloud in SharePoint?
I'm curious to see how these new actions get used in the community. I have a feeling this is just the beginning. If you have a dream or a real use, let me know below in the comments or on twitter @resing.